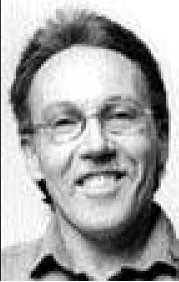 Playwright, journalist, and co-founder of The Borrowed Times and public access TV in Missoula, Richard "McCarthy" Coyle was a well known denizen of Missoula. Outspoken and at times a combative advocate for civil liberties and fairness in media, he was also a raconteur, singer, showman and world-class hitchhiker.
Coyle, born March 25, 1939, in Suffern, N.Y., grew up in New Jersey.  After a stint in the Coast Guard, Coyle earned a bachelor's degree in political science from Long Beach State in California.  His first job as a journalist was in Los Angeles.  He soon moved to New York to be a reporter for the New York Daily News. While at the Daily News, he was awarded a prestigious fellowship for a year's study with other journalists at Stanford University.
Finishing at Stanford in June 1969, Coyle drove his old Chevy pickup south, through Mexico and Central America to the end of the road in Panama. Selling the truck, he continued down the West Coast of South America by train, plane, and hitchhiking to Chile, then over the Andes to Argentina, finally flying back to the States from Rio de Janeiro. He sold dispatches to U.S. papers along the way to support himself.  His traveling adventures later continued with a journey to Alaska by freight train and ferry, then a hike over the Chilkoot on the gold rush trail, and continuing by canoe down the Yukon River deep into the Northwest Territories.
In the early 1970s he used the G.I. Bill to study acting at the American Conservatory Theater (ACT) in San Francisco, and appeared in productions there and with the Berkeley Repertory Theater. Years later, he returned as Playwright-in-Residence at ACT.
After studying in San Francisco, he moved to Missoula and set to work as a journalist at the local underground newspaper, The Borrowed Times.  His academic background in political science and obsessive tracking of U.S. politics made him a remarkable source of information on political process and government. Coyle challenged everyone with his quick wit, piercing intelligence and his writing. He sometimes chided friends for their failure to remember a critical issue in an election that had taken place before they were born.
Coyle's commitment to quality and integrity in media and the political process was a major theme in his life. He was equally knowledgeable about the political and legal issues involved in public access TV.  In 1980, he earned a master's degree in broadcasting from Boston University and soon after he and friends founded Montanans for Quality TV (MQTV), a media center whose mission was to improve television in Montana and open access to the public, essentially creating Missoula Community Access Television (MCAT) in 1989. When the local Missoula TV license was being sold, he repeatedly intervened in the process at the FCC, demanding better news coverage, children's programming and public access. His interventions prevented the license transfer until Missoula was assured of viable community television. Mastery of detail made him an extremely effective advocate. He was invited at the time to testify on the subject at a Congressional hearing in Denver. He was later a regular contributor to MCAT, interviewing everyone from politicians to people on the street.
His political engagement and television activism notwithstanding, Coyle frequently published opinion pieces in papers, ranging from the San Francisco Examiner to the Baltimore Sun, and sometimes syndicated around the country. His feature stories appeared in magazine sections of major papers like the Philadelphia Inquirer, The Seattle Post-Intelligencer and the San Francisco Examiner. He served as copy editor for The Missoula Independent during it first two years of publication.
Although Missoula was forever his home, his commitment to writing led to temporary absences when he accepted teaching appointments at Northern Montana State University in Havre and at Flathead Valley Community College in Kalispell. He was a demanding but encouraging teacher, and some of his students stayed in touch with him until his death.
Still, theater remained his first love. A well-read impresario, he created one-man shows, notably appearing in character as Thomas Meagher, the first territorial governor of Montana. Presented at Fort Missoula and in various Montana cities, Coyle took his one man show on the road, performing in San Francisco and as far afield as Waterford, Ireland, Meagher's birthplace. He loved appearing, as well, with friends and colleagues in local theater productions. He published two full-length plays, "The Root," which is in the University of Minnesota series Playwrights for Tomorrow and, perhaps his proudest achievement, "Drawing Down the Moon." The latter won him an invitation to and a production at the O'Neill Theater Center in Waterford, Conn. The Playbill shows him proudly in his cowboy hat. "Drawing Down the Moon" was also staged in Missoula with a cast of local theater people, and in San Francisco with professional actors from ACT and with his nieces, Sarah Kirley and Siobhan Gallaher, taking minor parts.
Coyle had the most remarkable gift for bringing people together, often at his little house on Chestnut Street.  He loved singing, especially with friends, and in recent years he faithfully accompanied Terry Jimmerson to sing at nursing homes and senior centers in Missoula. His exuberance often led him to ask the ladies to dance. Even with those who were wheelchair-bound, he found a way.
Coyle died suddenly and unexpectedly of pneumonia in late 2006.