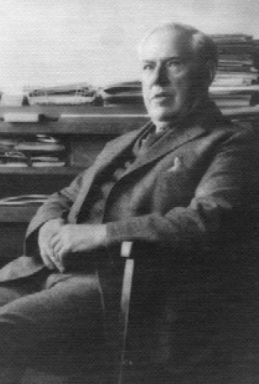 William A. Simons got his start in the entertainment business when he sold a lunch stand he'd started in Cherryvale, Kansas with money borrowed on his deceased father's gold watch.  With the proceeds he bought a drugstore that had an empty hall upstairs where he opened a roller skating rink.  In 1886, he sold that business for $5000 and left for Montana. There he established a traveling wild west tent show that visited the many small mining towns that were springing up everywhere.
In the late 1890s, the Klondike Gold Rush drew him to Alaska where he built theaters in Nome and Dawson.  During the same period he bought Lolo Hot Springs Ranch and became the proprietor of the Lolo Hot Springs Hotel until it burned in 1900. Eventually he established headquarters in Wallace, Idaho, a wild and woolly mining town, where he ran a hotel, brothel and a vaudeville house.
Billy grew to be very successful, investing and expanding, and acquiring interests in various enterprises. The W.A. Simons Amusement Company eventually owned scores of theaters across the northwest from Miles City, Montana to Spokane, Washington and in Alaska, a number of ranches including Lolo Hot Springs, and an 8% interest in Daly's Meats of Missoula.
In 1919, Billy was visiting MIssoula when he saw Edna Wilma perform.  A lovely 24-year-old light opera singer who rode the circuit with sister Edith, Edna captured Billy's heart and the couple was soon married in Portland, Oregon. They settled for a time in Simons' Grand Hotel in Wallace where they ran the Masonic Opera House and Simons Amusement Company.
In 1920, Billy entered a partnership with one Colonel Smead and together they financed, drew up the plans for and began construction on the Smead-Simons Building, next to the Clark Fork River in downtown Missoula.  At some point during the construction, Edna Wilma Simons got into a quarrel with Smead (it is said he made a pass at her) and told Billy either Smead had to go or she would.  So, Billy bought Smead out and the structure was renamed The Wilma Building.  Upon its completion in January of 1921, Billy and Edna established residence in Missoula, occupying rooms on the 5th floor of the Wilma Building, and operating the Wilma Theater and other enterprises from offices there.
In the 1930s, Billy suffered a stroke.  It was believed that the sulphurous waters of Lolo Hot Springs would help heal him, so Edna frequently drove him over rough road by horse and wagon to their cabin where he could soak in the warm water that was piped directly from the springs.  The trip required 27 crossings of Lolo Creek.
Billy Simons died in 1937, leaving all his property and the W.A. Simons Amusement Company to Edna Wilma Simons.
— Special thanks to David Keith for providing information on this important figure in Missoula history about whom very little has been written.